START HERE -----> Finding your way around Moodle
1. Getting started. Set up your profile.
This is an example of a Moodle Book, which is a series of pages.
This book will show you how to find your way around a Moodle site, choose your course layout and upload documents by drag and drop.
The screenshot below shows you how you can move through the book either by clicking the arrows or by clicking on a page you want in the Table of Contents to the side of this text area: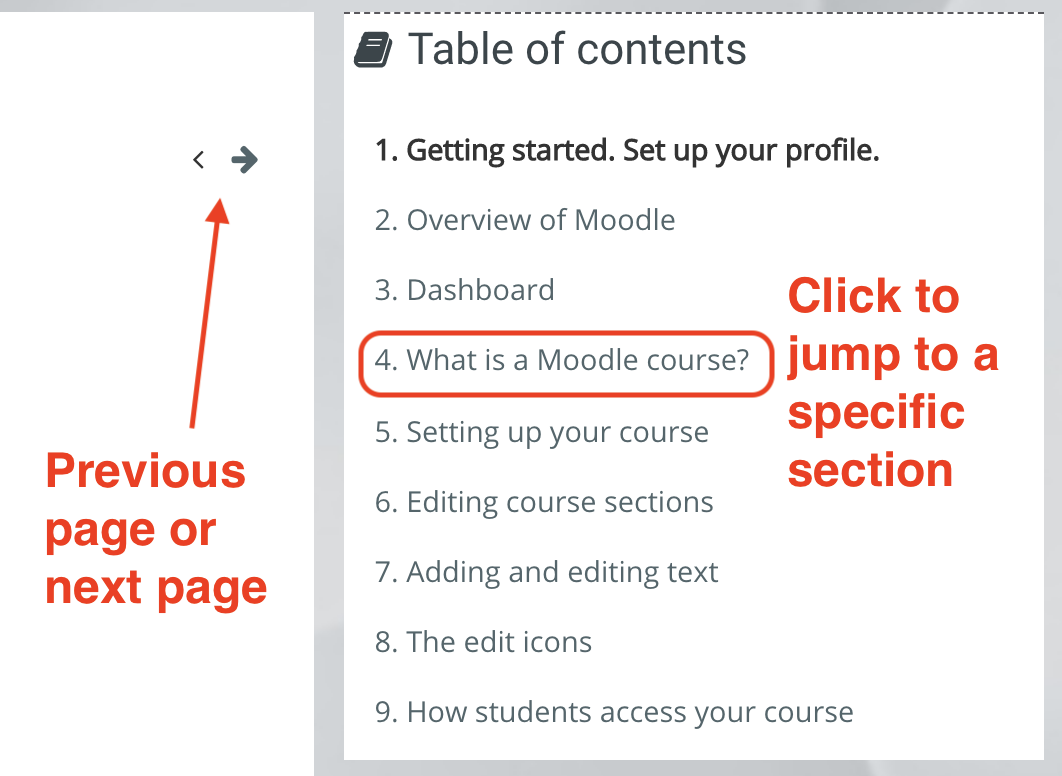 Let's get started by updating your profile. Watch this video to learn how...